Tooth loss can be a distressing experience, affecting not only the ability to enjoy certain foods but also the confidence and overall quality of life. That's why we offer dentures at our Possilpark practice.
We believe that with passion and attention to details, dentures can provide a first-class treatment, even in the era of dental implants.
Say goodbye to ill-fitting, uncomfortable dentures that cause sore gums and embarrassing moments! With the assistance of our top-class laboratory partners, we can provide cosmetically appealing perfectly-fitted dentures that will stand the test of time.
We offer two types of dentures: acrylic and chrome.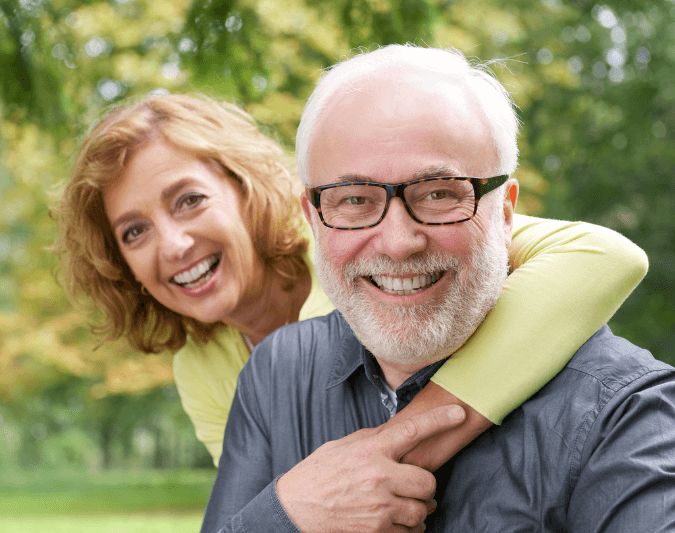 Cosmetic Acrylic Dentures
Our cosmetic acrylic dentures consist of acrylic teeth fused to an acrylic plate and are used to replace missing teeth. Whether you require a single tooth replacement, multiple teeth, or a full set of teeth, our cosmetic acrylic dentures provide an ideal solution.
Cobalt chrome dentures provide a more cosmetic alternative to traditional acrylic dentures. Designed with discretion in mind, these dentures offer exceptional comfort and provide an effective solution for patients in need of multiple teeth replacement. 
The treatment for dentures will vary for each individual. However, it should typically take around four appointments.
First visit – During your first visit, your dentist will assess the readiness of your gums and soft tissue, conduct an examination and X-rays, and take moulds of your gums. Details such as size, shape, and shade of the new teeth will also be discussed.
Second visit – Your second visit focuses on determining the optimal length of the new denture teeth to achieve proper fit and alignment between the upper and lower jaws.
Third visit – At your third visit, you will see what the denture looks like and ensure the desired size and fit. The denture will then be sent to the laboratory to make final adjustments.
Fourth visit – This should be your final appointment, and you should be leaving with your brand new, perfectly fitting denture.
Frequently Asked Questions
Why would I need dentures?
While dental implants are an excellent option for replacing missing teeth, dentures still hold significant benefits. For instance, dentures serve a crucial purpose when multiple teeth need to be extracted, and you desire an immediate short-term replacement before considering a more permanent solution, such as implants or bridges. Dentures offer a viable option to restore your smile and oral function while you explore long-term alternatives.
Are there alternatives to Dentures?
Yes, Dental Implants and Dental Bridges can also provide an effective solution for missing teeth. 
Will my dentures ever need to be replaced?
Yes, we recommend that you replace your dentures every five to ten years and come back to see your dentist every six months so we can check the fit of your Denture. This ensures that your dentures continue to provide a comfortable and secure fit, while meintaining optimal dental health and function.